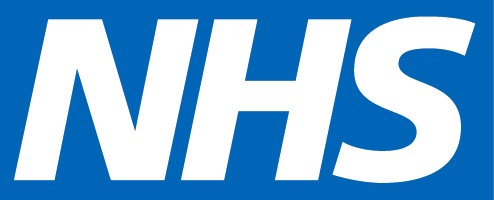 I joined Healthcare UK to help improve the capacity and capability of NHS organisations to operate commercially in overseas markets. I've encountered arguments that the NHS "just isn't commercial" or that the enthusiastic people I talk with on a daily basis "don't have it in them". But I don't buy into this: there's plenty of entrepreneurial spirit and I see it as my job to help the NHS make the most of it!
Last week I got a chance to talk to senior leaders from twenty-odd community and mental health trusts, who participated in a workshop about international commercial opportunities for the NHS. This was the second in a series of events, run in partnership between Healthcare UK and the Foundation Trust Network, in which NHS trusts are invited to talk openly about what they are currently doing, what they could potentially seek to do in the future, and what's stopping them from doing this now. It was the start of what I hope will be an enduring conversation.
Healthcare UK outlined the case for international activity and ran through a number of the most promising opportunities for NHS organisations, highlighting the global demand for the UK's skills and expertise in community and mental healthcare delivery. As populations age in India and China, demand is growing for UK expertise in elderly care, care in the community, and support for dementia. We are aware of a growing number of promising opportunities that the UK health sector could act upon not only to win commercial contracts but to make a genuinely positive commitment to the healthcare service infrastructure in these geographies.
UK healthcare is world-class, represents value for money, and is highly innovative. The UK's National Health Service has been free at the point of access for over 65 years – and overseas healthcare providers and commissioners are looking to learn from our unique history.
It was clear that there was a great deal of enthusiasm in the room to go out and seize these opportunities. An important principle that underpins what we do is that under no circumstances will the quality or extent of NHS services be compromised by the sharing of our expertise abroad. In this spirit, a number of trusts made commitments towards working together to pool resources and develop offers of sufficient size and scale to take to market.
Operating overseas can help to address international health issues and assist countries that are undergoing strategic health changes. In addition to improving the quality of global healthcare provision, generating international revenue streams would then allow trusts to continue to reinvest in the quality of our National Health Service for the future.
This and future discussions will inform the development of Healthcare UK's programme of support for NHS organisations engaging in overseas markets. We are developing a training course and toolkit to help NHS organisations identify the best routes to market and suitable business models for exporting health services. We will naturally learn from the experience of those who already are exporting their services – but we want to hear more from those who would like to operate internationally but aren't currently doing so.
For those of you that "have it in you", how can we best support you to make the most of the opportunities to engage in international commercial activity?