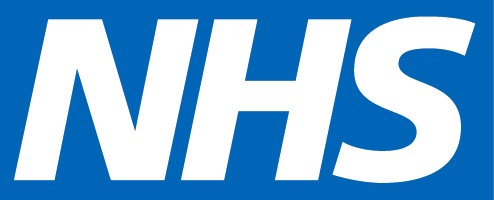 Should all NHS organisations be selling their services internationally?
According to the opening sentence of an article in The Times on 7April 2014, "every NHS hospital must be doing business abroad within ten years under targets set out by a government agency charged with selling the health service 'brand' around the world"
Needless to say, the government agency referred to was Healthcare UK. Fortunately, the article went on to clarify that target by quoting me as saying "Over the next five years I would like to see every NHS organisation involved in international work and, in ten years, I don't see why every NHS organisation shouldn't be doing international work of some kind."
So whilst it may not be an official target, it is certainly an aspiration which I would like to see fulfilled and which I think is quite realistic. After all, many NHS hospitals already have clinical links with overseas institutions whether it is treating patients referred from other countries, sharing research information, giving second opinions, arranging study visits, providing training placements and so on.
Already doing it
Many staff who work in the NHS have either trained overseas before coming to the UK or were born overseas and maintain contact with healthcare professionals in their country of origin. And it is estimated that there are more than 25,000 doctors of Indian origin registered with the GMC currently working in the UK. Already some of these clinicians have developed links with their home countries such as the MIOT Hospital in Chennai which recently opened a new stem cell implant facility for South India following links developed with the Whittington Hospital in North London.
There are many similar links which have been established where the UK is sharing its know-how and expertise in different parts of the world for the benefit of local populations. Such sharing also brings financial benefit to the UK as the overseas clients pay for services provided and also send fee-paying patients to the UK for treatment.
What we need to do now is be more systematic in identifying what links have been formed, how they are operating, what revenues they are generating and how can such revenues be increased.
The front pages of our national newspapers have been full of the financial pressures the NHS is facing over the next five years with an estimated £30billion funding gap as the growing needs of an aging population increase demand on service providers. But the UK is not unique in encountering such pressures. Every health system in the world is struggling and those in China, India, Middle East and Brazil are expected to have to double the amount they spend on healthcare to meet the needs of their citizens. The British healthcare sector has grappled with many of the challenges those countries are encountering and is in a unique position through Healthcare UK to share its expertise and know-how through partnerships and government-to-government collaborations.
Dont' be shy about being great!
A report published by the CBI earlier this month entitled "An Open and Shut Case - the Opportunity of overseas public procurement" makes specific reference to Healthcare UK (P36) as an organisation aiming to bridge UK capabilities to meet overseas demand. Healthcare and Education are seen as two areas where the UK should seek to exploit its expertise in overseas public procurement given the very high regard which these two sectors are held by the high growth markets like China and India.
It is fully accepted that the main focus of NHS organisations must be on delivering high quality services to local populations in the UK and people will be quick to criticise those organisations which become distracted by chasing international opportunities. However, NHS Trusts are large institutions with annual budgets in the hundreds of millions. They are constantly examining ways of providing services more efficiently and looking for income generation prospects. For example, patients and relatives are happy to have access to shopping facilities in their local hospital and the NHS is happy to make a return on providing such facilities.
Let's get on with it...
There are many different ways in which NHS organisations can share know-how internationally, even without having to go abroad: for example, by reviewing digital X-rays, analysing lab tests, treating overseas private patients, providing training places. What Healthcare UK is seeking to do is to uncover all those initiatives which are already working successfully and then encourage more and more organisations to realise their potential to generate income from international work by sharing their expertise.
The demand from overseas for UK capability is simply enormous. And in ten years' time, I expect every NHS organisation will wonder why they hadn't started doing overseas work earlier!