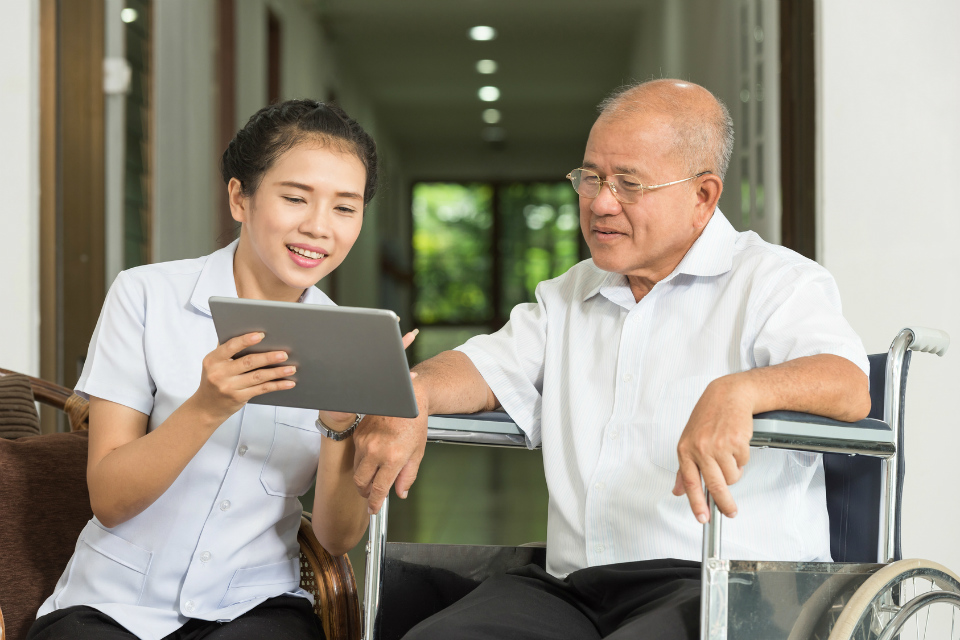 This could not be a better time to engage with Chinese customers in every aspect of health and care outside hospital, and we have designed a mission to take maximum advantage of the opportunities currently available to UK organisations.
The World Bank, the Chinese Government and the World Health Organization recently published a joint report, Deepening Health Reform in China. It recommends the country shift away from its current hospital-centric model, which rewards volume and sales, to one focused on health outcomes that is centred on primary care and offers better value for money.
There is demand, especially in the private sector, for assistance to develop, implement and manage services across the spectrum of care (including the infrastructure, training and digital systems underpinning such services) covering:
prevention and screening services
assessment and diagnosis
treatment and care
rehabilitation
long term care
end of life care
The demand comes from major companies wanting to provide locally based health care to their employees or customers (e.g. insurance subscribers, residential communities), local operators of out-of-hospital care, and provincial and city governments developing public services.
We are inviting interest in this unique integrated health and care trade mission visiting China from 5 - 9 December. We expect the mission to coincide with the anticipated governmental People to People (P2P) Health Dialogue in Shanghai, a top level policy exchange involving our Secretary of State for Health.
We are looking to take a select group of 20 to 25 companies and public sector organisations to Hangzhou, Shanghai and Guangzhou, introducing them to an influential set of project owners. There will also be an optional extension to visit Hong Kong for customer meetings on Monday 12 December.
We are looking for enterprises offering out-of-hospital health and care services which combine to meet the range of needs of people living at home or in community settings, and are keen to export their expertise to China.
This mission will be suitable for you if your organisation is active in any of the following areas:
smart design, development and management of sustainable facilities for health and care
health education and promotion, health checks and advice
design and development of personalised:

retirement services
elderly care
primary and community health services
rehabilitation
hospice services

operating these services and facilities
smart training and development for clinical and care staff and managers
digital systems including:

electronic record systems
clinical decision support
telehealth and telecare
health and care analytics
automated quality and efficiency management
The provisional programme
There will be a combination of seminars and matching events in each city where key buyers, influencers and partners would be able to effectively discuss commercial opportunities with participating UK companies and organisations. We will arrange for one-to-one business matching with specific project owners with whom we have already established relationships and understand what they are looking for from the UK.
5 December: Hangzhou
We are going to Hangzhou, the capital of Zhejiang province (one of China's richest) because we already have several major customers there and have a long-standing relationship (and a Memorandum of Understanding) with the provincial government to work together on developing health and care services. The Zhejiang health and care industry is expected to be worth nearly $100bn by 2020.
6-7 December: Shanghai
We will create a demonstration centre: an interactive exhibition for delegates to provide real examples and hands on experience of what the UK can offer. This method builds on the very successful UK digital health and elderly care missions and exhibitions that we have run in previous years in China.
It is funded mainly by the UK government and participating organisations would be given a stall space to create an interactive showcase of their solutions. We have several project owners keen to meet British companies and organisations. Some participants may want to stay on longer to allow more time for follow up with interested customers.
The city is a hub to which we can expect companies from other cities to travel to. Due to the planned P2P events, we expect to rely on the support of UK ministers and be able to attract both government and private sector leaders to meet the delegation.
8-9 December: Guangzhou
We have a strong healthcare pipeline in the Guangdong capital with several major companies looking for British expertise. Southern China is a prosperous area with provinces that are ambitious to expand health and care services. Over half of the top ten developers with interests in health and care (e.g. Vanke, Evergrande) are based in Guangdong Province along with leading hospitals, healthcare universities and primary care services
12 December: Hong Kong (optional)
The Hong Kong option provides the chance to meet the Hong Kong Hospital Authority and private investors and developers working on a major expansion of the local health and care system.
Logistics will be organised by the China Britain Business Council working closely with the Healthcare UK and International Trade and Investment team in China, who will lead the week's activities.
Please do keep the dates in the diary and let me know if you are interested in this trade mission by emailing us by 19 September.
Formal registration will follow and we will keep you updated with the arrangements as soon as they are finalised.