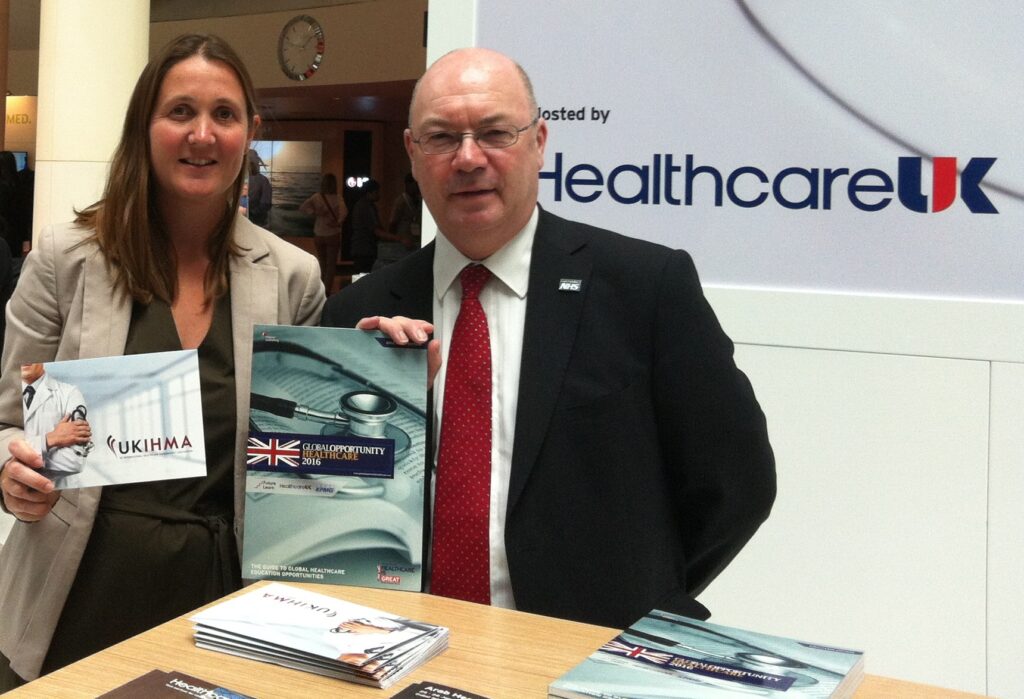 At Arab Health 2013 Healthcare UK had its international launch.
It has since developed into a dynamic and successful healthcare services matchmaker helping UK businesses, the NHS family and Universities to secure nearly £5 billion worth of business wins.
This January we returned to Arab Health for the fourth consecutive year to deliver our most ambitious programme of events yet.
The team congregated in Dubai on the eve of this year's opening ceremony focused on delivering our extensive four day programme which had been four months in the making.
Joined by The Rt. Hon. The Lord Kakkar and The Rt. Hon. Alistair Burt MP, at the heart of our programme was our responsibility to demonstrate the commitment of Her Majesty's Government to the United Arab Emirates and wider Gulf region as it develops its healthcare systems. Another aim was to connect the NHS family, universities and UK businesses with the depth and breadth of available opportunities. We also wanted to showcase the unrivalled capability of UK healthcare organisations to high-profile players within the region.
Our programme included in-depth discussions, stand events and a targeted lunch.
Our 'NHS Meets UAE Healthcare' event proved to be extremely popular. It provided a platform for UK organisations to enter into a dialogue with high-profile UAE healthcare players. This allowed us to talk candidly about doing business in the UAE.
The presentations and discussions put the spotlight on recent NHS successes, such as new specialist services set up in the UAE.
These discussions were an ideal platform for exploring which future strategies promise to be successful, thinking about the main problems that we are likely to encounter and strengthening better co-operation.
With our coveted stand position on the main concourse we organised four informal themed sessions which included
NHS Capability
Genomics
Education and Training
UK International Management Association
The aim was to create specific opportunities for UK healthcare organisations to network with each other and with relevant international delegates.
With over 130,000 healthcare professionals expected to attend the exhibition in Dubai we felt it was important to provide targeted opportunities to meet face to face and make initial connections with the hope of some fruitful follow up in the coming weeks.
Each session brought a real buzz to the stand as lively discussions spilled over to the main concourse. It would be great to hear from those of you who took the time out to come to our sessions and find out how those discussions have evolved.
Back in London, in the cold, the Healthcare UK team have fond, warm, memories of Arab Health 2016 and are armed with creative ideas to make Arab Health 2017 even more successful.
Please let us know if you are planning to be there so we can keep you up to date with our activities as they evolve.