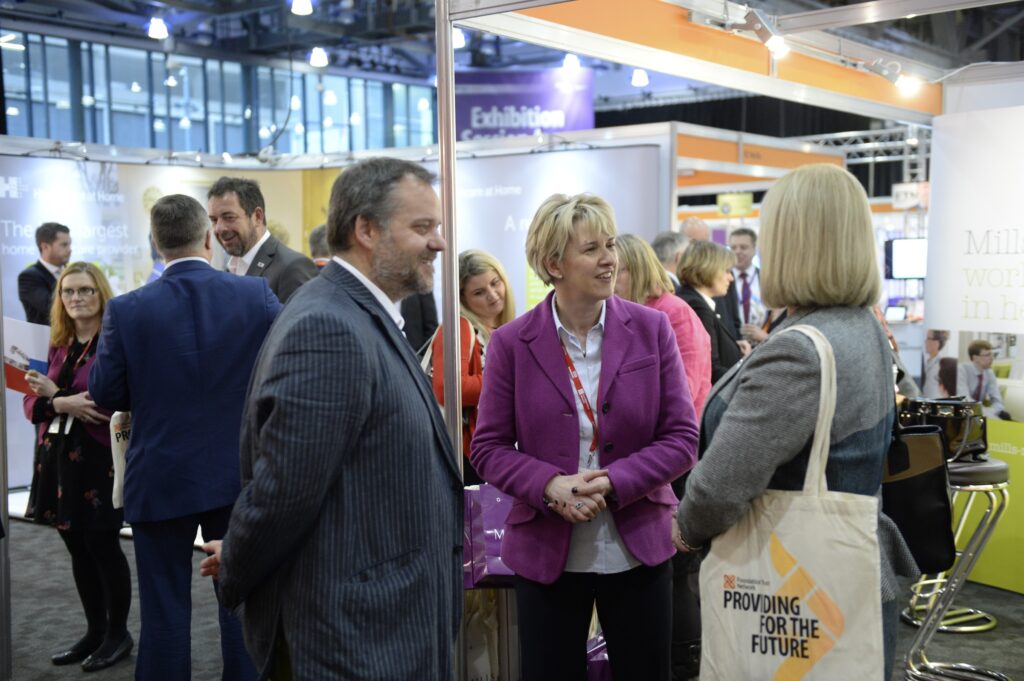 NHS funding is tight, and meanwhile demand for services continues to rise.
But there was an unmistakingly upbeat air at the Foundation Trust Network annual conference, partly thanks to a joyful evening reception followed by Dr Foster's jazz band party, with Tim Kelsey, National Director for Patients and Information, on the bass.
Of course, it was not all fun and games, and I can report that at the two-day conference in Liverpool last month, where I was part of a team representing Healthcare UK, there was a definite sense that despite the funding issues, the NHS still provides services that are second-to-none. And not only in the UK, but increasingly, across the world.
This was a conference that brought together the biggest providers in healthcare. Among the speakers were health secretary Jeremy Hunt, shadow health secretary Andy Burnham, NHS England boss Simon Stevens, as well a key names from heath regulator Monitor, special health authority the NHS Trust Development Authority (TDA), and independent social care regulator the Care Quality Commission (CQC). Small businesses with genuinely innovative ideas for making the NHS even more efficient were promoting their amazing products fit for the 21st Century.
Not that the Healthcare UK team had much time to enjoy listening to the healthcare heavyweights setting the agenda for the next five years. We were all busy flying the flag for Healthcare UK, meeting a huge range of stakeholders from around the country, and absorbing all the content from new brochures and exhibitor stands.
So why were we there? Well, I should first explain that the Foundation Trust Network – which has recently rebranded itself NHS Providers – is the trade association which represents NHS Trusts. Its membership comprises all sectors and types of NHS providers – community, mental health, ambulance and acute.
And we, as Healthcare UK's NHS International Development team, were at the conference as part of our mission to help to improve the capacity and capability of NHS organisations to operate commercially in overseas markets. We do this by promoting NHS providers to overseas markets and supporting healthcare partnerships between them and overseas purchasers.
The opportunities are real and demand is far outstripped by supply. This means it's vital we build a network of NHS providers who are ready to go out there and bring revenue not only to their organisation but also to the UK economy as a whole. And at the same time they need to show that the positive impact that they are having on overseas healthcare systems brings back lessons for the UK in a bid to improve services over here, too.
The need for networking is the reason for the team having a presence at events like the FTN Conference.
And I must say the response we received on our exhibition stand in Liverpool was extremely positive. Even though our organisation has been operating for about two years, the Healthcare UK name is already well-known and delegates and exhibitors were aware of the great work that we are doing.
Similar feedback was given to our medical director, Professor Rory Shaw, who was out and about at the conference meeting people and networking with chief executives in high level sessions.
One of the important areas where we made really promising connections was at the NHS Provider Showcase, a separate area of the conference, where we met up with a number of incredibly proactive and innovative Trusts.
Birmingham Community NHS Foundation Trust for instance was showcasing its 'Healthy Villages' project which focuses on integration and prevention, and promotes individual and community well-being. The London Ambulance Service NHS Trust, which is pioneering a pretty remarkable bicycle fast response unit. They were just a couple of the vibrant groups we made contact with.
It was a great experience, and I'm sure I speak for every member of the team when I thank the FTN for an extremely well organised and worthwhile conference. And we wish the organisation every success in its new guise as NHS Providers.
We are very proud of our association with NHS Providers, the Trusts themselves, of course, and are sure we'll be able to continue to achieve great things together.
And if you'd like to find out about Healthcare UK and the work it does, please don't hesitate to get in touch by going to our website.
https://www.gov.uk/government/organisations/healthcare-uk